Wills and Trusts
Introduction
When it comes to estate planning, wills and trusts are two commonly used legal instruments that allow individuals to dictate how their assets will be distributed upon their death. Understanding the characteristics and purposes of wills and trusts can help you make informed decisions about your estate plan.
Wills
Definition: A will, also known as a last will and testament, is a legal document that outlines your final wishes regarding the distribution of your assets and the appointment of guardians for minor children, if applicable.
Purpose: Wills serve several key purposes in estate planning, including:
Asset distribution: Wills allow you to specify how your assets should be distributed among your chosen beneficiaries.
Guardianship nomination: If you have minor children, a will enables you to designate a guardian who will be responsible for their care in the event of your death.
Executor appointment: A will allows you to appoint an executor, who will be responsible for managing the probate process and ensuring that your wishes are carried out.
Probate: Wills typically go through the probate process, a court-supervised procedure that validates the will, settles debts, and distributes assets according to the instructions in the will.
Trusts
Definition: A trust is a legal arrangement where a trustee holds and manages assets on behalf of beneficiaries according to the terms outlined in the trust document.
Purpose: Trusts offer various advantages in estate planning, including:
Probate avoidance: Assets held in a trust can bypass the probate process, allowing for a faster and more private distribution of assets.
Asset management: Trusts provide a mechanism for ongoing asset management, especially beneficial for individuals with minor children or beneficiaries who may require assistance.
Asset protection: Certain types of trusts, such as irrevocable trusts, can help protect assets from creditors or legal claims.
Types of trusts: Trusts come in different forms, such as revocable living trusts, irrevocable trusts, testamentary trusts, special needs trusts, and charitable trusts. Each type has its specific purposes and benefits.
Choosing Between a Will and a Trust
Considerations: The decision to use a will, a trust, or a combination of both depends on various factors, including the size of your estate, the complexity of your assets, your goals for asset distribution, and your desire for privacy.
Combined approach: Many individuals choose to have both a will and a trust as part of their estate plan. A revocable living trust can be used to hold the majority of their assets, providing flexibility during their lifetime and avoiding probate, while a will can act as a backup and "pour-over" any remaining assets into the trust upon death.
Consulting with an Estate Planning Attorney
Given the legal complexities involved in wills and trusts, it is highly advisable to consult with an experienced estate planning attorney. They can help assess your unique circumstances, explain the benefits and implications of wills and trusts, and assist you in creating a comprehensive estate plan that aligns with your specific goals and ensures your assets are protected and distributed according to your wishes.
important things you should know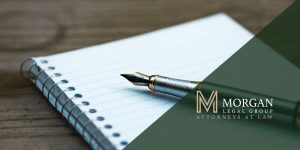 Estate Planning
Updating Your Will in Florida: A Comprehensive Guide Creating a will is a critical step in ensuring that your assets are distributed according to your
Read More »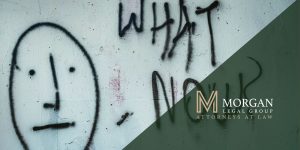 Wills and Trusts
What Happens if You Die Without a Will in Florida? Planning for the future is a responsible and thoughtful act, and one essential aspect of
Read More »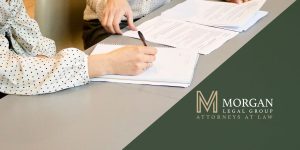 Estate Planning
Choosing an Executor for Your Estate: Key Considerations and Steps Choosing an executor for your estate is a significant decision in the estate planning process.
Read More »