Elder Law in Palm Beach, Florida
1. Overview of Elder Law
Elder law is a specialized area of law that focuses on legal issues affecting older adults. It encompasses a wide range of legal matters, including estate planning, long-term care planning, Medicaid planning, guardianship, healthcare decision-making, and elder abuse protection.
2. Estate Planning for Seniors
Estate planning is a crucial aspect of elder law. It involves creating legal documents such as wills, trusts, powers of attorney, and advance healthcare directives to protect assets, plan for incapacity, and ensure that seniors' wishes are carried out regarding their healthcare and estate matters.
3. Long-Term Care Planning
Long-term care planning is an essential consideration for seniors. It involves developing strategies to cover the costs of long-term care, such as nursing home care or in-home care services. This may include exploring options like long-term care insurance, Medicaid planning, and the use of trusts to protect assets.
4. Medicaid Planning
Medicaid planning involves structuring assets and income to qualify for Medicaid benefits while preserving assets for the well-being of the elderly individual and their family. It requires a thorough understanding of Medicaid eligibility criteria, rules, and regulations specific to Palm Beach, Florida.
5. Guardianship and Conservatorship
In cases where a senior is unable to make decisions due to incapacity, guardianship and conservatorship may be necessary. These legal processes involve appointing a guardian or conservator to make personal and financial decisions on behalf of the incapacitated individual while ensuring their best interests are protected.
6. Protection Against Elder Abuse
Elder law addresses issues related to elder abuse, including physical, emotional, financial, and neglectful abuse. Attorneys specializing in elder law can assist in taking legal action to protect seniors from abuse, exploitation, or undue influence and ensure their rights are upheld.
Conclusion
Elder law encompasses various legal matters critical to the well-being and protection of older adults in Palm Beach, Florida. Whether you need assistance with estate planning, long-term care planning, Medicaid, guardianship, or protection against elder abuse, consulting with an experienced elder law attorney can provide the guidance and support needed to navigate these complex legal issues.
important things you should know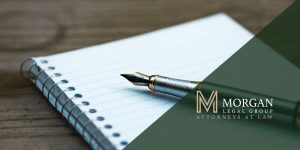 Estate Planning
Updating Your Will in Florida: A Comprehensive Guide Creating a will is a critical step in ensuring that your assets are distributed according to your
Read More »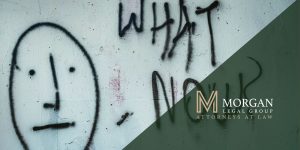 Wills and Trusts
What Happens if You Die Without a Will in Florida? Planning for the future is a responsible and thoughtful act, and one essential aspect of
Read More »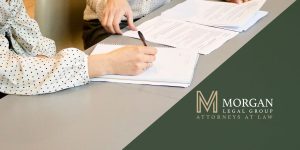 Estate Planning
Choosing an Executor for Your Estate: Key Considerations and Steps Choosing an executor for your estate is a significant decision in the estate planning process.
Read More »