Estate Planning in Palm Beach, Florida
What is Estate Planning?
Estate planning is the process of making arrangements for the management and distribution of your assets and personal affairs in the event of incapacity or death. It involves creating legal documents and strategies to ensure that your wishes are carried out, your loved ones are provided for, and your assets are protected.
The Importance of Estate Planning
Estate planning is crucial for individuals and families in Palm Beach, Florida, as it offers several benefits:
Asset Distribution: Estate planning allows you to specify how your assets should be distributed among your heirs and beneficiaries.
Minimizing Taxes: Proper estate planning can help reduce the tax burden on your estate, potentially saving your beneficiaries significant amounts of money.
Protecting Minor Children: With estate planning, you can designate guardians for your minor children, ensuring their care and well-being if something happens to you.
Managing Healthcare Decisions: Through documents like a healthcare directive or power of attorney, you can outline your preferences for medical treatment and appoint someone to make decisions on your behalf if you become incapacitated.
Planning for Long-Term Care: Estate planning can include provisions for long-term care, such as establishing a trust or setting up Medicaid planning strategies to protect your assets and ensure access to quality care.
Components of Estate Planning
Estate planning typically involves several key components:
Will: A will is a legal document that outlines how you want your assets distributed and specifies your personal representative (executor).
Trust: A trust is a legal entity that holds and manages assets for the benefit of designated beneficiaries, providing more control, privacy, and potential tax advantages.
Power of Attorney: A power of attorney appoints someone to handle your financial and legal matters if you become unable to do so yourself.
Healthcare Directive: A healthcare directive or living will expresses your wishes regarding medical treatment and appoints a healthcare surrogate to make decisions on your behalf.
Beneficiary Designations: Review and update beneficiary designations on retirement accounts, life insurance policies, and other assets to ensure they align with your estate plan.
Working with an Estate Planning Attorney
Given the complexity of estate planning laws in Palm Beach, Florida, it is advisable to work with an experienced estate planning attorney. They can provide personalized guidance, help you understand the relevant laws, and assist in creating a comprehensive estate plan tailored to your unique circumstances and goals.
Consulting an attorney ensures that your estate plan complies with Florida state laws and can provide peace of mind knowing that your wishes will be properly documented and legally enforceable.
important things you should know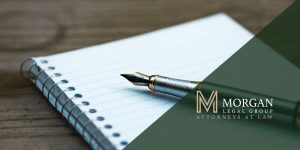 Estate Planning
Updating Your Will in Florida: A Comprehensive Guide Creating a will is a critical step in ensuring that your assets are distributed according to your
Read More »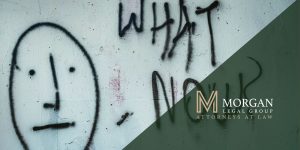 Wills and Trusts
What Happens if You Die Without a Will in Florida? Planning for the future is a responsible and thoughtful act, and one essential aspect of
Read More »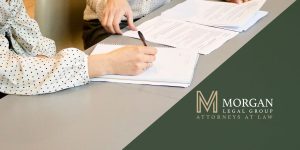 Estate Planning
Choosing an Executor for Your Estate: Key Considerations and Steps Choosing an executor for your estate is a significant decision in the estate planning process.
Read More »