Probate in Boca Raton, Florida
Understanding the Probate Process
Welcome to the Morgan Legal Group PC blog, your source for information on probate in Boca Raton, Florida. If you are facing the probate process or have questions about estate administration, you've come to the right place. Our blog articles provide valuable insights into the probate process, estate administration, and probate litigation in Boca Raton, Florida.
Different Types of Probate
Our blog explores the different types of probate in Boca Raton, Florida, including formal probate, summary administration, and ancillary probate. We discuss the requirements and procedures of each type, helping you understand which one applies to your situation.
Common Misconceptions about Probate
There are several common misconceptions about the probate process, and our blog addresses them. We debunk myths and provide accurate information about probate, ensuring you clearly understand what to expect.
Options to Avoid Probate
Probate can be a time-consuming and costly process, but options are available to avoid it. We discuss various estate planning strategies that can help you bypass probate, such as living trusts, joint ownership, and beneficiary designations.
Challenges Faced During Probate
Probate comes with its fair share of challenges, and our blog articles shed light on some common obstacles encountered during the process. We cover will contests, creditor claims, and beneficiary disputes, providing insights and guidance to navigate these challenges.
Trust Morgan Legal Group PC for Probate Matters
If you are dealing with probate in Boca Raton, Florida, Morgan Legal Group PC is here to assist you. Our experienced probate attorneys have in-depth knowledge of Florida probate laws and can guide you. We provide personalized attention, handle complex legal matters, and strive to achieve the best possible outcome for our clients.
Contact Us for Expert Probate Guidance
Contact Morgan Legal Group PC today for expert legal guidance and support with probate matters in Boca Raton, Florida. We are committed to providing you the professional assistance you need during this challenging time. Let us help you navigate the probate process efficiently and effectively.
important things you should know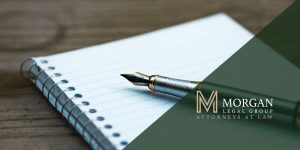 Estate Planning
Updating Your Will in Florida: A Comprehensive Guide Creating a will is a critical step in ensuring that your assets are distributed according to your
Read More »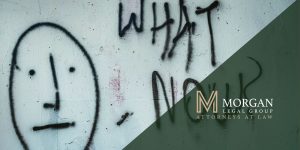 Wills and Trusts
What Happens if You Die Without a Will in Florida? Planning for the future is a responsible and thoughtful act, and one essential aspect of
Read More »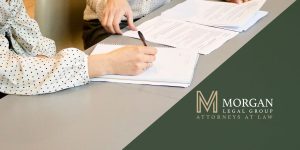 Estate Planning
Choosing an Executor for Your Estate: Key Considerations and Steps Choosing an executor for your estate is a significant decision in the estate planning process.
Read More »