Special Needs Planning in Palm Beach, Florida
Ensuring a Secure Financial Future for Your Loved One
When you have a loved one with special needs, it's essential to plan for their future and ensure they have the necessary support and resources. Special needs planning in Palm Beach, Florida, offers valuable strategies and tools to protect their financial well-being and enhance their quality of life.
1. Understanding Special Needs Planning
Definition:
Special needs planning involves creating a comprehensive plan to provide for the financial and personal needs of individuals with disabilities.
Goals:
The primary objectives of special needs planning are to protect assets, maintain eligibility for government benefits, and establish a framework for ongoing care and support.
2. Special Needs Trusts
Overview:
Special needs trusts are a fundamental component of special needs planning. These trusts help safeguard assets for the benefit of individuals with disabilities while preserving their eligibility for means-tested government benefits like Medicaid and Supplemental Security Income (SSI).
Types of Special Needs Trusts:
There are different types of special needs trusts, including third-party trusts, self-settled trusts, and pooled trusts. Each type has specific requirements and advantages, depending on the circumstances.
3. Financial and Legal Considerations
Estate Planning:
Proper estate planning is crucial in special needs planning. It involves creating wills, powers of attorney, and other legal documents to ensure the wishes of the individual with special needs are respected and appropriate decision-makers are appointed.
Government Benefits:
Understanding the impact of assets on eligibility for government benefits is vital. Special needs planning aims to strike a balance between preserving assets and maintaining eligibility for crucial programs.
4. Comprehensive Care Coordination
Professional Guidance:
Special needs planning often requires collaboration with professionals such as attorneys, financial advisors, and care coordinators. These experts help navigate the complexities of laws, benefits programs, and long-term care options.
Coordination of Services:
Special needs planning involves creating a roadmap for ongoing care, including medical services, therapies, educational programs, housing, and other essential support systems.
5. Regular Review and Adjustments
Changing Circumstances:
Special needs planning is not a one-time event. It requires regular review and adjustments to accommodate changing circumstances, such as new government regulations, shifts in financial situations, or the individual's evolving needs.
Continual Advocacy:
As an advocate for your loved one, you play a crucial role in ensuring their rights and needs are upheld. Regular review and proactive advocacy are key elements of successful special needs planning.
Conclusion
Special needs planning in Palm Beach, Florida, provides individuals with disabilities and their families the peace of mind that comes from knowing their financial future is secure. By implementing strategies such as special needs trusts, coordinating care services, and staying informed about legal and financial considerations, you can establish a comprehensive plan tailored to your loved one's unique needs. Seek the guidance of experienced professionals in special needs planning to ensure you make informed decisions and provide the best possible support for your family member with special needs.
important things you should know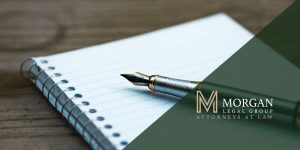 Estate Planning
Updating Your Will in Florida: A Comprehensive Guide Creating a will is a critical step in ensuring that your assets are distributed according to your
Read More »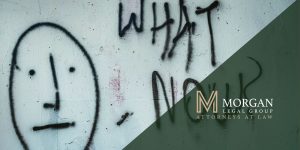 Wills and Trusts
What Happens if You Die Without a Will in Florida? Planning for the future is a responsible and thoughtful act, and one essential aspect of
Read More »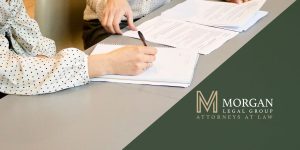 Estate Planning
Choosing an Executor for Your Estate: Key Considerations and Steps Choosing an executor for your estate is a significant decision in the estate planning process.
Read More »