Estate Planning in Palm Beach
Introduction 
Understanding the Significance of Estate Planning
Estate planning is a crucial process that ensures your assets are protected and distributed according to your wishes after your passing. In Palm Beach, Florida, estate planning takes on added importance due to the area's affluent residents and unique financial landscape. By engaging in comprehensive estate planning, you can proactively manage your wealth, minimize tax liabilities, and provide for your loved ones.
Section 1: The Foundations of Estate Planning 

 Estate Planning:
A Holistic Approach to Wealth Management
Estate planning goes beyond drafting a simple will. It encompasses various legal and financial strategies designed to preserve and transfer your assets efficiently. A comprehensive estate plan typically includes the following key elements:
1.1. Wills and Trusts 
A will is a legal document that outlines how your assets should be distributed after your death. Trusts, on the other hand, provide a mechanism for asset management and distribution while minimizing probate and tax implications. Collaborating with an experienced estate planning attorney in Palm Beach can help you determine the most appropriate will and trust structures for your unique circumstances.
1.2. Powers of Attorney and Healthcare Directives.
In the event of incapacity, designating a trusted individual as your power of attorney ensures that someone can make financial and legal decisions on your behalf. Healthcare directives, such as a living will or a durable power of attorney for healthcare, allow you to outline your medical treatment preferences and appoint a healthcare proxy. These documents provide peace of mind, knowing that your wishes will be honored during challenging times.
Section 2: Advanced Estate Planning Strategies 

Maximizing Wealth Preservation through Advanced Estate Planning
For individuals with significant assets or complex family dynamics, advanced estate planning strategies can offer additional protection and control. Here are some key strategies to consider:
2.1. Asset Protection Trusts 

Asset protection trusts shield your wealth from potential creditors and legal claims, ensuring that your assets are preserved for future generations. Palm Beach residents with substantial assets can benefit greatly from the robust asset protection laws in Florida.
2.2. Charitable Giving and Philanthropic Planning 

Through charitable giving, you can support causes close to your heart while obtaining tax benefits. Palm Beach is known for its philanthropic community, and strategic charitable planning allows you to make a lasting impact while optimizing your estate's tax efficiency.
2.3. Business Succession Planning 
If you own a business, developing a comprehensive succession plan is crucial for ensuring a smooth transition of ownership and management. Palm Beach's thriving business environment highlights the importance of business succession planning to safeguard your company's future.
Section 3: The Role of Professional Advisors 

Collaborating with Experienced Estate Planning Professionals
Navigating the complexities of estate planning requires the expertise of skilled professionals. In Palm Beach, several professionals can contribute to a robust estate plan:
3.1. Estate Planning Attorneys 

Experienced estate planning attorneys will guide you through the legal intricacies and help structure your estate plan to align with your goals. They can ensure that your documents comply with Florida's specific laws and provide ongoing support to keep your plan up to date.
3.2. Financial Advisors 
Knowledgeable financial advisors can help you assess your financial situation, identify potential tax implications, and create strategies to maximize the growth and preservation of your wealth. They collaborate with your estate planning attorney to align your financial goals with your estate planning objectives.
Conclusion 
Secure Your Legacy with Professional Estate Planning Services in Palm Beach
Comprehensive estate planning is essential for protecting your legacy and providing for your loved ones. In Palm Beach, where wealth preservation and management are of utmost importance, engaging in strategic estate planning ensures that your assets are distributed according to your wishes. By collaborating with experienced professionals, you can create a comprehensive plan that safeguards your wealth and secures a prosperous future for generations to come.
Remember, effective estate planning requires regular reviews and updates as your circumstances change. Don't delay in taking the necessary steps to protect your legacy. Contact our team of dedicated estate planning professionals in Palm Beach today to schedule a consultation and gain peace of mind knowing that your estate is in capable hands.
important things you should know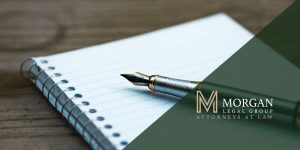 Estate Planning
Updating Your Will in Florida: A Comprehensive Guide Creating a will is a critical step in ensuring that your assets are distributed according to your
Read More »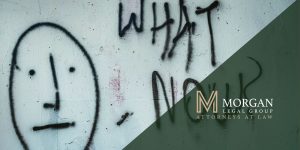 Wills and Trusts
What Happens if You Die Without a Will in Florida? Planning for the future is a responsible and thoughtful act, and one essential aspect of
Read More »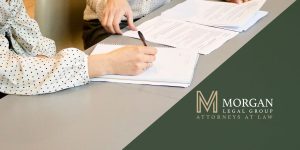 Estate Planning
Choosing an Executor for Your Estate: Key Considerations and Steps Choosing an executor for your estate is a significant decision in the estate planning process.
Read More »