Probate in Palm Beach, Florida: Settling Estates
Understanding the Probate Process and its Importance
Probate is the legal process that takes place after someone passes away to settle their estate, distribute assets, and handle any outstanding debts or claims. In Palm Beach, Florida, the probate process follows specific laws and procedures. Let's explore the probate process in Palm Beach:
1. Initiating the Probate Process
Filing the Petition: The probate process begins by filing a petition with the Palm Beach County Probate Court. The petition typically includes the decedent's will (if available) and necessary supporting documents.
2. Validating the Will
Will Validation: If there is a valid will, the court reviews and validates its authenticity. If there is no will (intestate), the court follows Florida's intestate succession laws to determine how the estate will be distributed.
3. Appointing Personal Representative
Appointment of Personal Representative: The court appoints a personal representative (executor) to administer the estate. The representative may be named in the will or appointed based on the state's priority list if no executor is designated.
4. Identifying and Inventorying Assets
Asset Identification: The personal representative identifies and locates the decedent's assets, including property, bank accounts, investments, and personal belongings.
Asset Inventory: A detailed inventory of the assets is prepared and submitted to the court.
5. Paying Debts and Taxes
Debt Settlement: The personal representative pays any outstanding debts, taxes, and expenses owed by the estate using estate funds.
Notifying Creditors: Creditors are given an opportunity to file claims against the estate within a specified timeframe.
6. Distribution of Assets
Asset Distribution: Once debts and taxes are settled, the remaining assets are distributed to the beneficiaries as outlined in the will or according to state law if there is no will.
7. Closing the Estate
Estate Closing: After all necessary steps are completed, the personal representative files a final accounting with the court and seeks approval to close the estate.
Conclusion
The probate process in Palm Beach, Florida, serves to ensure that the decedent's estate is properly administered and distributed according to their wishes or state law. It involves various steps, including validating the will, identifying and inventorying assets, settling debts and taxes, and ultimately distributing the assets to the beneficiaries. If you find yourself involved in the probate process in Palm Beach, it is advisable to consult with an experienced probate attorney who can guide you through the legal requirements and help ensure a smooth and efficient resolution of the estate.
important things you should know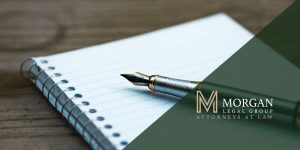 Estate Planning
Updating Your Will in Florida: A Comprehensive Guide Creating a will is a critical step in ensuring that your assets are distributed according to your
Read More »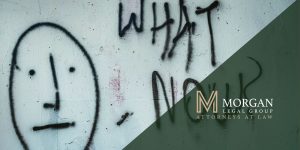 Wills and Trusts
What Happens if You Die Without a Will in Florida? Planning for the future is a responsible and thoughtful act, and one essential aspect of
Read More »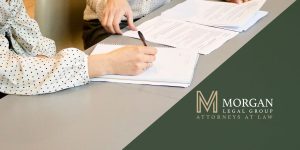 Estate Planning
Choosing an Executor for Your Estate: Key Considerations and Steps Choosing an executor for your estate is a significant decision in the estate planning process.
Read More »